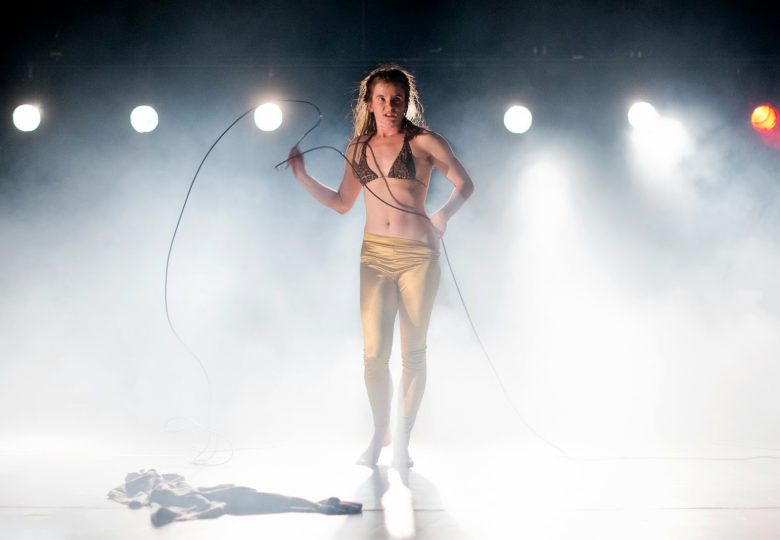 Easy Rider reflects upon faith, tradition and delusion. Eva Recacha looks at the human compulsion to engage with superstitious beliefs and practices in the pursuit of happiness. Creating a concoction of religion, customs and self-help manuals. In Easy Rider, Eva draws on first-hand observations of ritualistic behaviour in her native Spain. Much like her Place Prize Finals 2013 piece, Easy Rider is a theatrical rite, an unraveling of the pure essence of our need to belong. It reflects our own beliefs and passions in a raw and haunting way.
---
Credits: Concept and Choreography: Eva Recacha Sound Art: Alberto Ruiz Soler Text: Eleanor Sikorski Lighting: Jackie Shemesh Design: Kasper Hansen Performers: Antonio de la Fe, Lola Maury, Alberto Ruiz Soler, Eleanor Sikorski. Production Manager: Marco Cifre Costume Supervisor: Sophie Bellin Hansen
Commissioned by The Place with support from Arts Council England and O Espaço Do Tempo.
---
"Conviction and Daring" seenandheard-international.com
"Recacha is a talent to watch" londondance.com
Easy Rider – Trailer from Eva Recacha on Vimeo.