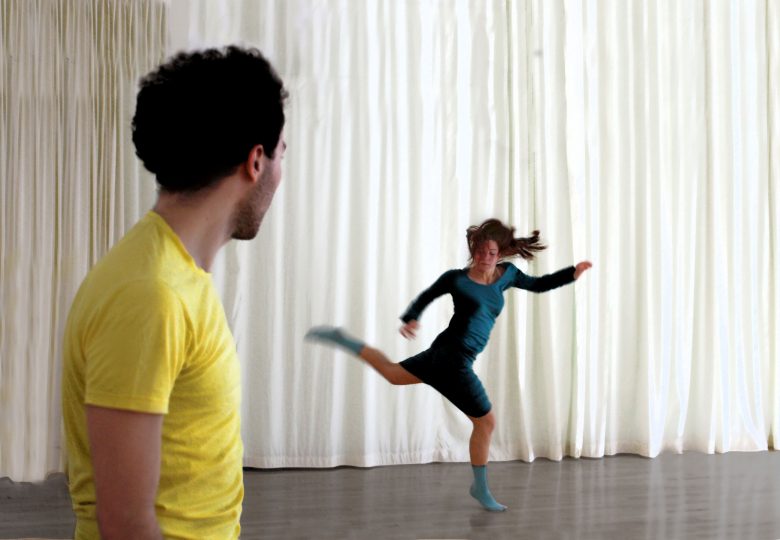 Story Lines is a dance work that blends movement and text, shifting between the ordinary and the surreal by means of rhythm. The work presents two individuals moving through different loops of material. As if caught in time, they travel in endless circles going back to situations already visited. The rhythmic patterns create a playful platform for them to develop absurd strings of events.
Performed with impeccable precision by dancers Lola Maury and Antonio de la Fe, and drawing on influences such as Beckett, Ionesco, and the films of Buster Keaton, Story Lines indulges in the joy of physical comedy mixed with theatre of the Absurd, in a context that gets darker as the piece goes on.
---
Choreography and Text: Eva Recacha
Supported by National Lottery through Arts Council England and by COACHWERKS residency programme.
---