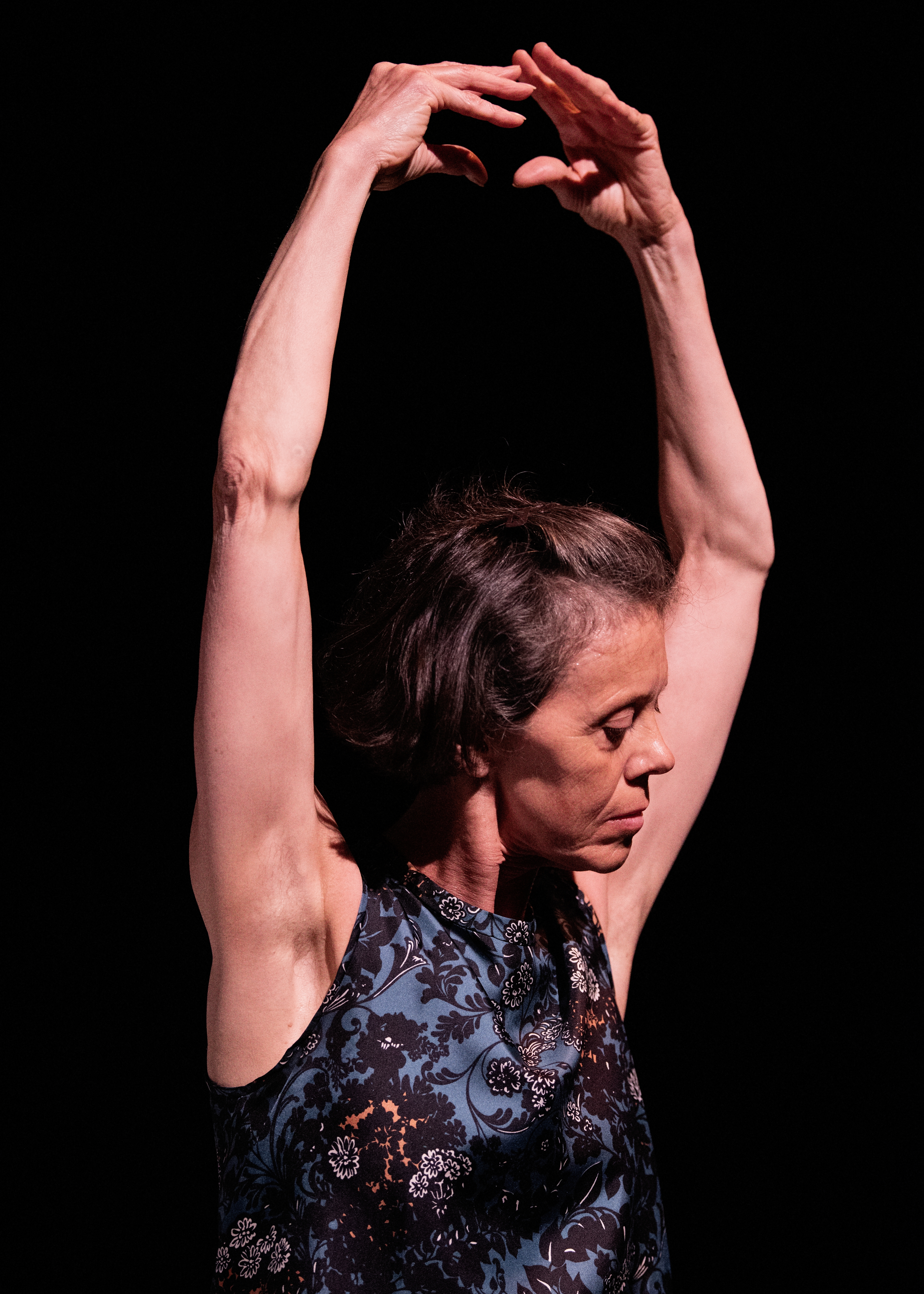 Because I Can is a delicate solo made by Eva Recacha in collaboration with performer Lauren Potter and sound artist Alberto Ruiz Soler, visiting notions of power, memory and growing old, and exploring the theme of value in relation to gender and age.
The piece is a poetic stream of consciousness where memories flow in and out of our grasp, leaving a delicate scent of nostalgia and loss. The audience witnesses the performer revisit various memories, her presence becoming an ode to a quiet yet liberating rebelliousness that turns intimacy into a tower of power.
Audience Feedback:
"Extraordinary, a truly amazing contemplation on women's visibility"
"Touching, poetic, funny, and resonating performance"
Words from the artists about the work:
A lot of my work is about motivation (or the lack of). In this work I observed how motivation shifts as we age and disappear from 'the scene' of productivity.
Motivation in this work is explored as a habit. There is no goal ahead, no particular target to be met, no reward either, just the ability to do and to keep on doing. Because I Can zooms into details of practice carried in our bodies over the years; some of them mundane, resembling of daily routines, some powerful and leaving a flavour of mightiness, all of them vivid for the short time they are recalled.
Eva Recacha
To begin…there were words – Eva's words, and I imagined I was Eva, I channelled her ideas, her passions, her determinations. I was elsewhere. Then came other words – my words – and I grew into my own story.
I recognised the conflict of endorsing words. 'Because I Can' – this is not something I would ever say, so how to reconcile this became a challenge. Imagining a force that believes in this phrase.
The continual feeding and challenging from proposals, propositions, realisations, questioning, images, ideas, has been constant and wholly invigorating for my practice as a performer.
Just because I'm an older performer bears no relevance to this.
I enjoy being considered for what I do, not how old I am.
I enjoy being witnessed.
I enjoy 'inviting being seen' (D.Hay)
I enjoy sharing a curiosity.
I enjoy the exploration, the process, the journey…more than the arrival.
Lauren Potter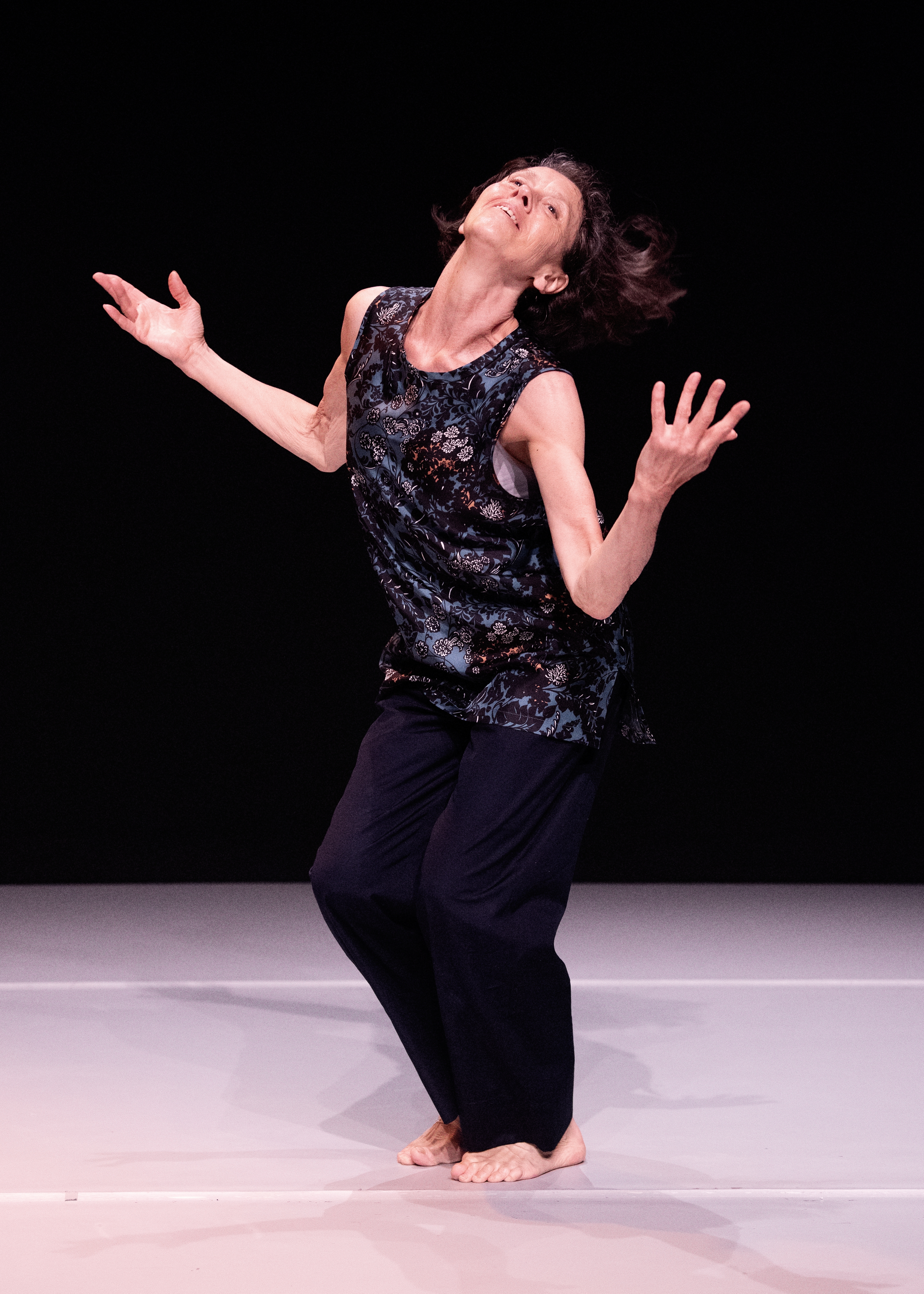 News
Eva Recacha has been selected as one of the Twenty23 Aerowaves artists with Because I Can. The work will be presented at the Spring Forward 2023 Festival in Dublin, the Aerowaves Festival in Luxembourg and Tanzhaus Platz Festival in Serbia. The work will return to London on September 2024.
Supporters:
The research period of BIC was supported by Choreodrome, and Touch Wood at The Place.
BIC is commissioned by The Place and South East Dance and its making was supported using public funding by the National Lottery through Arts Council England.
Production Credits:
Choreography: Eva Recacha in collaboration with Lauren Potter
Performance: Lauren Potter
Sound and Light design: Alberto Ruiz Soler
Text: Lauren Potter, Eva Recacha and Alberto Ruiz Soler.
Voices off: Lauren Potter, Lottie Pendlebury, Molly Pendlebury Dramaturgical Support: Amanda Recacha
Production Manager: Ben Moon
Producer: Eva Recacha
The Place, world premiere, London, UK
The Dance Space (SED), Brighton, UK
Ageless Festival (YD), Leeds, UK
Fondazione Giangiacomo Feltrinelli, Milan, Italy
Nuffield Theatre, (Lancaster Arts), Lancaster, UK
The Mill Arts Centre, Banbury, UK
Spring Forward Festival, Dublin, Ireland
Neimënster, Luxembourg
Tanz Platz, Novi Sad, Serbia
More news to come soon!
Tour booking contact: evarecacha@hotmail.com