A new full-length work presented by Eva Recacha exploring notions of utopia, cooperation and misogyny, co-commissioned by Sadler's Wells and South East Dance, supported using public funding by the National Lottery through Arts Council England, and with support from London Contemporary Dance School.
The Picnic will premiere at LBS at Sadler's Wells on the 27th November 2024.
The Picnic will present a group of young humans enjoying themselves in a surreal blend of parading, demonstrating, celebrating, and co-operating activities, all emerging from a dreamlike picnic scenario. 
The work is loosely inspired by the painting The Garden of Earthly Delights by H. Bosch, which presents a large number of human figures in an earthly paradise, indulging in worldly pleasures.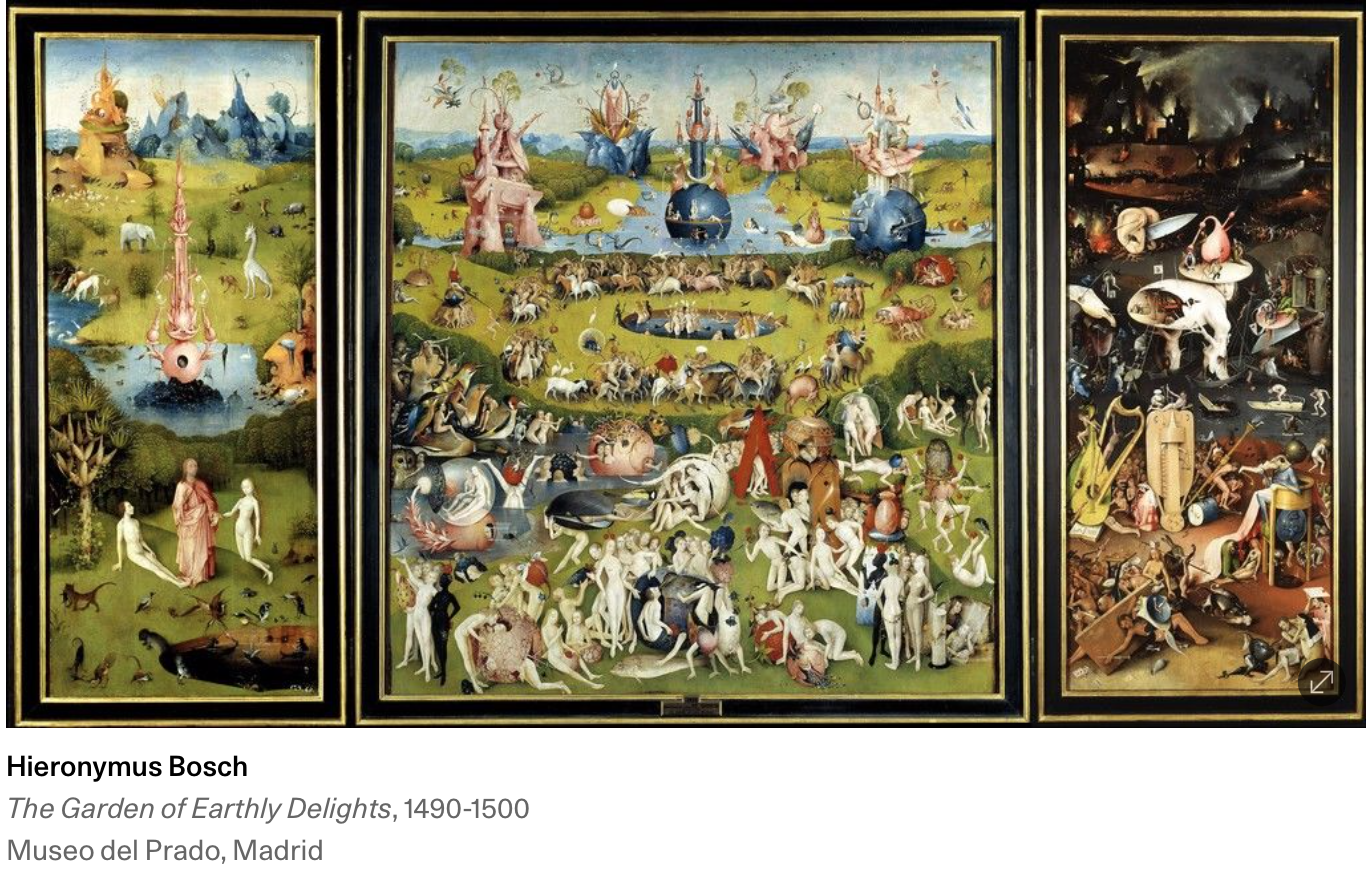 Through the lens of gender identity, and paying special attention to emerging structures of sexism, the work will explore topics of:
Hedonism vs sobriety.
Self celebration vs humbleness.
Reward vs punishment.
Communal endeavour vs individual experience within it.
The dramatically charged vs the intensely dull.
Throughout the piece, links will be generated with issues of gender safety, in particularly female safety (Reclaim These Streets and No More Shame).
The 2021 R&D period of The Picnic was supported by Sadler's Wells and using public funding by the National Lottery through Arts Council England. It involved the band The Yonis and long standing collaborator Alberto ruiz Soler.
2024 Creative team:
Direction and Choreography: Eva Recacha
Sound Artist: Alberto Ruiz Soler
Design: Kate Lane
Lighting Design: Jackie Shemesh
Performance and devising: Charlotte Mclean, Alicja Nauman, Scilla Rajalin, LCDS participants. 
Production Manager: Ben Moon
Producer: Eva Recacha